How to Print from the Pinterest App?
Are you struggling with how to print from the Pinterest app? If yes, you have come to the right place! Today, we'll walk you through a detailed step-by-step guide on this very subject.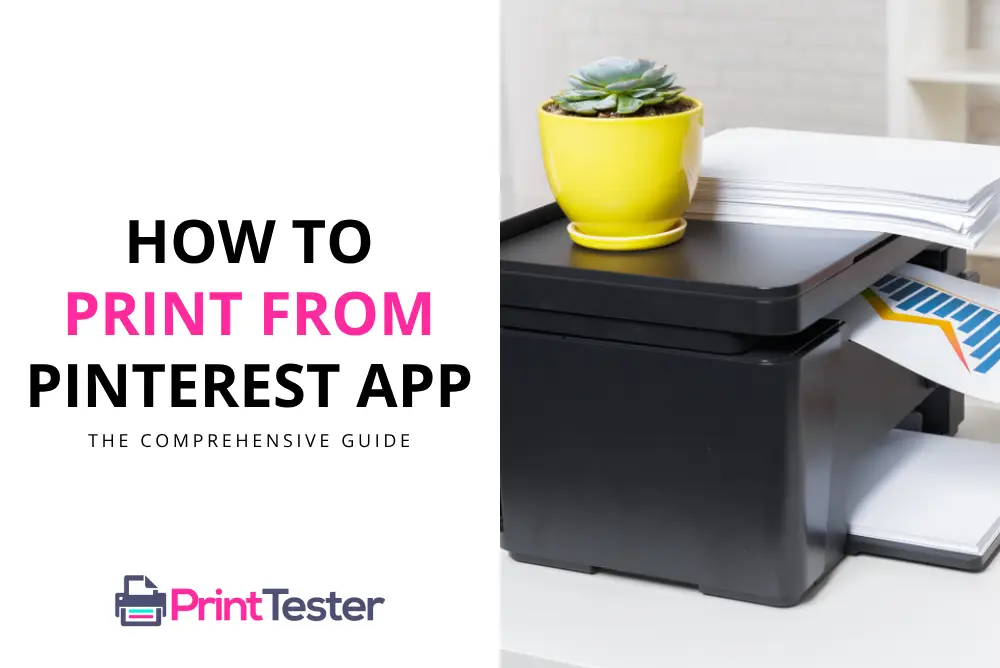 Understanding Pinterest and Its App
Pinterest is a visual discovery platform where people find ideas like recipes, home and style inspiration, and more. With billions of Pins on Pinterest, you'll always find ideas to spark inspiration. Its app further enhances the user experience, allowing you to explore and pin your favorite content on the go.
But what if you want to bring these pins to life by printing them? Well, that's precisely what we are going to discuss next.
How to Print from the Pinterest App Directly
Unfortunately, as of now, the Pinterest app doesn't directly support printing. It means you can't print from the Pinterest app directly. However, there's an easy workaround that will have your favorite Pins in your hands in no time.
A Step-by-Step Guide on Printing Your Favorite Pins
Here are the simple steps to print your favorite pins using your mobile device:
Open the Pinterest app on your mobile device.
Navigate to the pin you wish to print.
Take a screenshot of the pin.
Open the screenshot in your device's photos or gallery app.
Use your device's native print function to print the screenshot.
And voila, you've just printed your favorite Pinterest pin!
Other Ways to Print from Pinterest
If you're not satisfied with the quality of printed screenshots, you may opt to use the Pinterest website on a computer for a better printing experience.
You May Like:
Conclusion
Printing from the Pinterest app may seem tricky due to the lack of direct print support. However, with the easy workaround we've discussed, you can now enjoy your favorite pins in a more tangible form. So, get ready to bring your Pinterest discoveries into your real-world surroundings!
Frequently Asked Questions
Can you print directly from the Pinterest app?
No, the Pinterest app doesn't currently support direct printing. You can, however, screenshot the pin and print it from your mobile device.
How can I print high-quality images from Pinterest?
For higher-quality prints, it's recommended to use the Pinterest website on a desktop or laptop. You can save the pin as an image and print it directly.
What should I do if my printed image is not clear?
If your print quality is poor, consider checking it with a print test. You can follow the steps in our Print Test Page guide for detailed instructions.