An Easy Guide on How to Print Slides from Prezi
Creating compelling presentations with Prezi is an experience, but sometimes, you might need a physical copy of your work for reference or distribution. In this article, we walk you through the process of how to print slides from Prezi.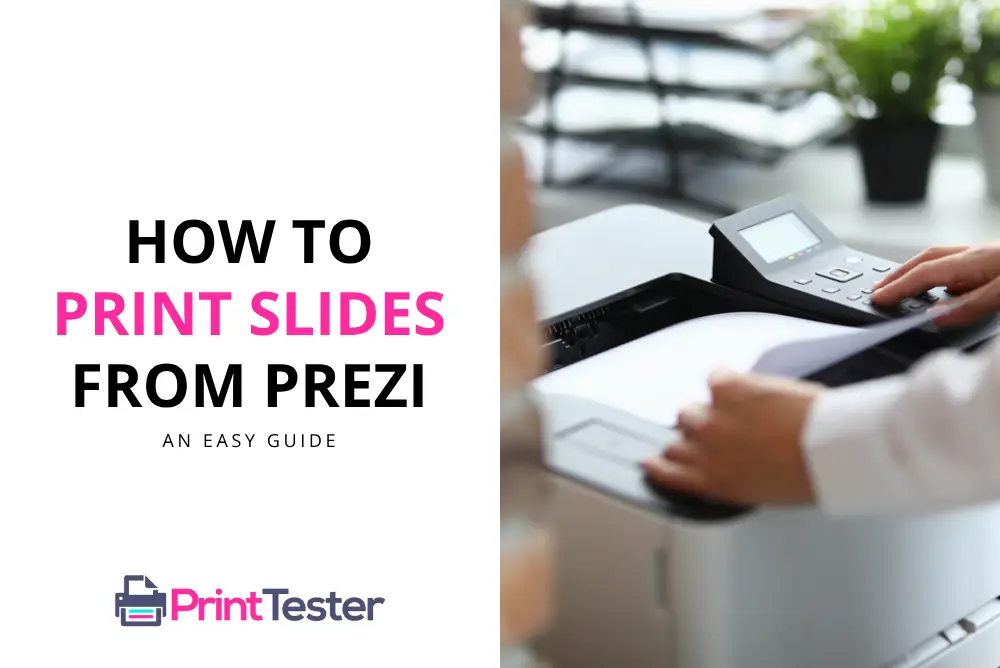 Getting Started with Prezi
Before delving into the printing process, ensure you're familiar with the Prezi environment. Prezi's unique approach to presentation design and its non-linear storytelling abilities are popular among professionals and educators alike.
How to Prepare your Prezi for Printing
Now, let's move towards preparing your slides for printing. Make sure to keep your content concise and clear, ensuring it will look good when printed.
Convert Prezi to PDF
Prezi doesn't provide a direct print option, but there's a straightforward workaround: convert your Prezi to a PDF document.
Open your presentation in Prezi.
Click on the share button at the bottom of your presentation.
Select "Download as PDF".
Your Prezi will now download as a PDF file.
How to Print Your Prezi Slides
After converting your Prezi into a PDF, you're ready to print. Follow these steps:
Open your downloaded PDF.
Choose the "Print" option in your PDF viewer.
Select the printer, choose your preferred print settings, and click "Print".
Remember to review your slides and Print Test Page to ensure your settings are correct before printing the entire document.
Top Tips for Printing Prezi Slides
Consider these additional tips for a seamless printing experience:
Ensure your content fits the slide layout to avoid cutoff text.
Use high-resolution images for better print quality.
Preview your slides in grayscale if you're planning to print in black and white.
You May Like:
Conclusion
Printing slides from Prezi is simple once you know the steps. By converting your presentation into a PDF, you can easily print out your work and share it with others. Always remember to check your content layout and print a test page to ensure perfect prints.
FAQs
Can I print my Prezi presentation directly?
Prezi does not provide a direct print option. The workaround is to convert your presentation into a PDF and then print it.
Does printing a Prezi slide affect the quality?
As long as you use high-resolution images and ensure your text fits the slide, the quality should remain high when printed.
Where can I find the "Download as PDF" option in Prezi?
You can find this option under the share button at the bottom of your presentation.
What should I do if my content is cut off when printing?
Ensure your content fits the slide layout properly before converting to a PDF and printing. Printing a Test Page can help identify such issues beforehand.