How to Print from Microsoft Teams: A Step-by-Step Guide
Microsoft Teams has become an indispensable tool for communication, collaboration, and productivity in the digital era. However, with its multifaceted features, some functions might be less apparent than others. One such feature is printing. If you've found yourself wondering how to print from Microsoft Teams, we've got you covered in this guide.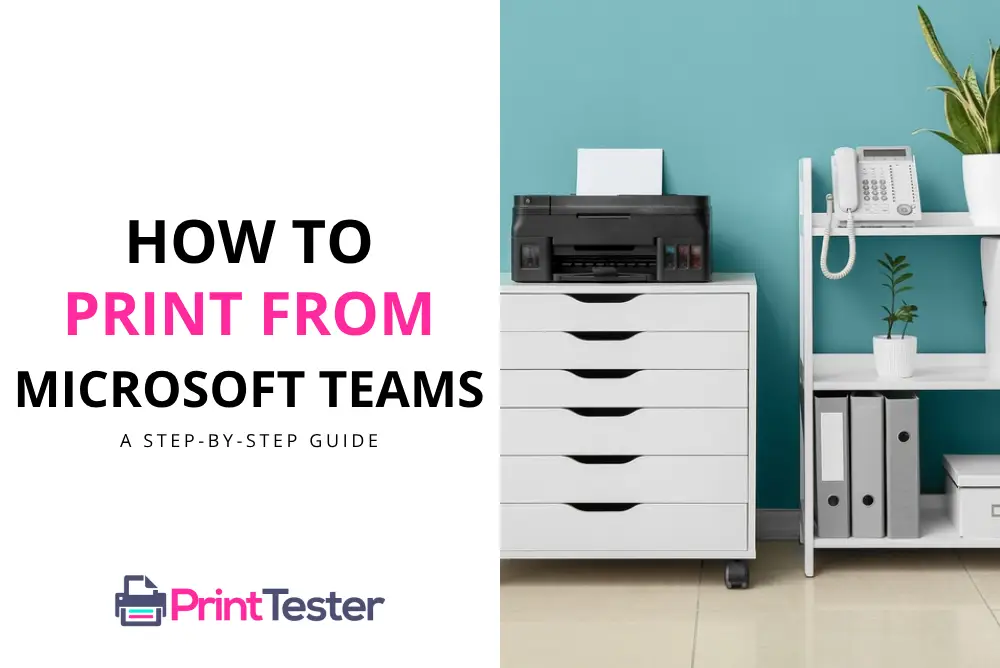 Understanding Microsoft Teams Printing Capabilities
Before we delve into the steps, it's important to know that Microsoft Teams does not directly support a print function. But don't worry! There are alternative ways to print from Microsoft Teams. We'll primarily be utilizing the built-in functions of your computer and printer.
Steps on How to Print from Microsoft Teams
Here's a simple, clear, and comprehensive step-by-step guide on how to print a document from Microsoft Teams:
Step 1: Open the Document in Microsoft Teams
Find and open the file you wish to print. You can do this by navigating to the "Files" tab on the sidebar.
Step 2: Download the Document
Once the document is open, click the "Download" button. This will save a copy of the document on your computer.
Step 3: Open the Downloaded Document
Navigate to your "Downloads" folder and open the downloaded file.
Step 4: Use the Print Function
In the opened document, click on "File", and then select "Print". Here, you'll see various settings for printing your document. Make sure to check everything is set to your liking before proceeding.
Step 5: Print Your Document
Once you're happy with the settings, hit the "Print" button. Your document should start printing on your default printer.
If you're having trouble with your printer, consider Printing a Test Page to diagnose any potential issues.
Conclusion
So, there you have it – a comprehensive guide on how to print from Microsoft Teams. While Microsoft Teams doesn't offer a direct print function, you can easily work around it by downloading the desired file and printing it as you would with any document on your computer.
You May Like:
Frequently Asked Questions
Can I print directly from Microsoft Teams?
No, Microsoft Teams does not currently support direct printing. The best alternative is to download the document and print it using your computer's printing capabilities.
Can I print a conversation from Microsoft Teams?
You can't directly print a conversation from Microsoft Teams. However, you can take a screenshot of the conversation and print the screenshot.
How do I print a file from Microsoft Teams on a Mac?
The steps are the same. Open the document in Microsoft Teams, download it, then open the downloaded file and use your Mac's print function.
Remember, if you're facing any issues while printing, you can always Print a Test Page. Happy printing!